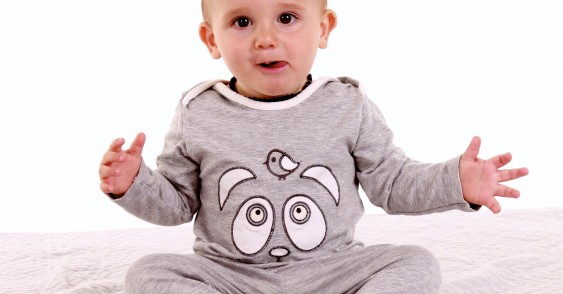 During the summer months it can be a struggle to keep your baby cool and comfortable at night time especially as they all seem to love being wrapped up in a long sleeve baby grow. However, now that the nights are drawing in and getting cooler, we need to think about helping our little ones get cosy, snuggle down and stay safely warm.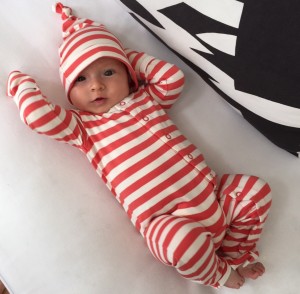 There is no doubt that if your child is kept at the right temperature, it will have a positive effect on the quality of their sleep.
Here are a few tips that may help:
Baby Temperature: For Sleeping
First of all, consider the room in which your child sleeps. The recommended room temperature for a baby is 16-20 degrees C [61-68 degrees F.] For many of us, this feels a bit chilly, but research has shown that it is a safe and comfortable for a baby to sleep in. It is usually best not to have a radiator on in your child's room overnight but if it is extremely cold you can have the heating on low. Use a thermostat to ensure that the room is kept at a safe level.
Baby Bath Time
Having a bath is a lovely way to warm up, and we always recommend a nightly one for babies and toddlers, whether it's winter or summer. As well as being a great sleep signal and lovely part of your routine, research has shown that a warm bath helps towards a good night's sleep. We love the fantastic organic products and skin solutions from Green People for our nightly bath. After your baby's bath, they need to be quickly dried and then dressed (or wrapped in a bamboo blanket if they are having a massage).
It is best for babies to be tucked up in bed within half an hour after coming out of the bath – any longer than that and they tend to get a "second wind" and then get over tired and fractious.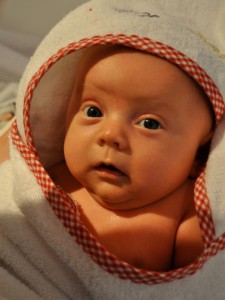 Baby Get Cosy
Quickly get their Tots Bots nappy on – because we think they make the best organic, reusable nappies on the planet – and get them dressed.
What your baby wears to bed is also important and you should choose it with care. Why use gorgeous organic products in the bath and then cloth them in something less comforting?
Our Bamboo Baby Grows are perfect to help with a good night's sleep. Also, we've just launched our Logo Pyjama sets – perfect for your independent toddler.The bamboo fabric is naturally thermo regulating and the amazingly soft nature of the fabric helps soothe a baby's skin giving them an all-night cuddle. The fold back cuffs mean that you can keep their hands and feet warm and cosy, too.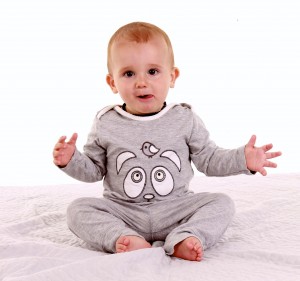 Younger babies often love to be swaddled to keep them cosy, warm, and feeling secure.  Swaddling is safe, provided that you do it from early on in your baby's life and that a natural material is used, such as our Bamboo Baby Blanket. Your baby's head should be uncovered and if it is very cold in your baby's room, then increase the number of layers underneath the swaddle instead of adding other bedding on top of it.
Also, don't forget about what you lay them on – we recommend Little Green Sheep for all your natural, organic mattresses from Moses baskets, right up to beds.
Things to Remember
Sometimes, despite taking every care, you might not be sure whether your baby is too hot or too cold. The best way to check is to feel their tummy or neck. Remember that babies' hands and feet do feel cold and are not a good indication of their actual body temperature.
Remember too that new babies are not able to regulate their body temperature by sweating or shivering, so you need to make sure that they are kept safe and comfortable.
Although duvets are considered to be safe for babies of over a year old, in our experience, babies sleep better if they stick with blankets or baby bag until they move into a toddler bed at the age of around 2 years.  Once they make that transition, then a duvet and little flat pillow are lovely and snug.
And finally…
Once the baby is asleep, you're ready to sit down with a cup of our favourite organic tea from the lovely brand Teapigs.
We're really loving the sweet ginger tea right now – it almost makes us feel as cosy as the baby!