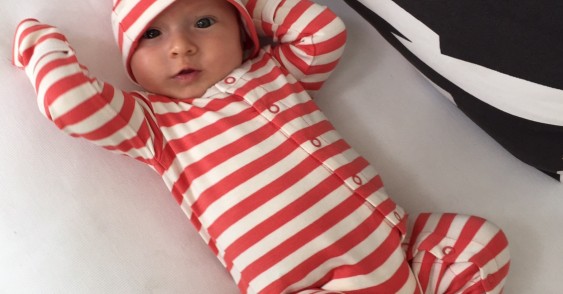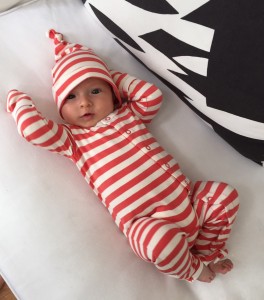 Here at Panda and the Sparrow we just can't resist a super cute baby pic and some great comments about our product.
Neave is 3 months old and received her Panda and the Sparrow Gift set at the weekend.
Her Mummy was so delighted and super impressed by the quality and feel of our Bamboo clothing she sent us a pic and a lovely email.
She (and Neave) couldn't believe how super soft and cosy it is and really loved the benefits of the turn back hands and feet to keep you cosy.
Thank you Lina and Neave xx