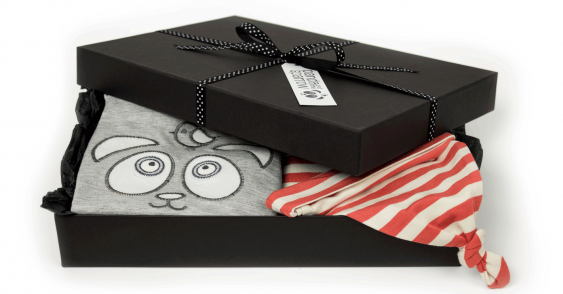 We thought you might like to read a recent interview we did highlighting the amazing benefits of bamboo and the super powers that make it 98% UV resistant
"Judith and Amanda, the powerhouse duo behind Panda and the Sparrow, worked for many years as Directors for businesses including Whistles, House of Fraser and Warehouse. With pedigree like this behind them, they decided it was time to do it for themselves and bring their years of experience in the fashion world into play with their new lives as Mums.
Here's what they had to say when we caught up with them:
"When we were looking for clothing for our own kids we discovered the amazing properties of bamboo. Amanda's son Frankie suffered from eczema and bamboo sleepwear really seemed to help but it was REALLY hard to get hold of bamboo kids clothing and when she did most of the styles were REALLY boring!
And so, after much chatting and designing, Panda and the Sparrow was born. In essence for us, it's about giving our customers the very best. Best for you, best for your child, best for the planet, best for everyone."
It seems that Baby and Pregnancy Magazine agreed and they were awarded a prestigious GOLD AWARD at the 2015 Awards Ceremony.
Their unique range of clothing offers you all of bamboo's natural eco-credentials as well as fun and functional design. They aim to make kids clothing that says a lot about you and what you care about so pieces not only look great but are also easy for your kids to wear, whether out and about or snuggled up at night. And because they are great quality items, you will find that each piece becomes a treasured keepsake, a talked about gift or a prized hand me down.
Bamboo is the fastest growing plant in the world and it produces fabric with incredible qualities that make it perfect for kids clothing
So – what are these qualities:
As soft as cashmere
Naturally hypoallergenic
Thermo regulating
UV resistant
Completley breathable
Super absorbent
Bamboo is especially amazing at this time of the year (she said hopefully) with the sun about to start shining! Its also perfect for holidays abroad where the weather is guaranteed and this is where one of bamboo's many super-powers comes into play. Bamboo fabric has a natural UV protection cutting out 98% of harmful UV rays.
It also has a natural thermo control keeping you cooler when its hot as it absorbs and evaporates sweat rapidly. We all want to feel more comfortable in the heat; even those litle bundles who can't tell you so quite yet!
And as you'd expect from such a fabulous fabric it also keeps you warmer in cooler temps!
We've had fantastic feedback from the parents who have purchased Panda and the Sparrow from us already. It has all been cleverly designed to mix and match, so just two or three items can be interchanged to create cute looks. And because bamboo dries quickly, you can have it washed through and back on the next day!
Have a browse through the pick of the day and if you're looking for a gift idea, or if you have people asking you what they could buy your newborn, then check out the fabulous baby gift sets that come with the everyday essentials we love!"
Amanda and Judith xx