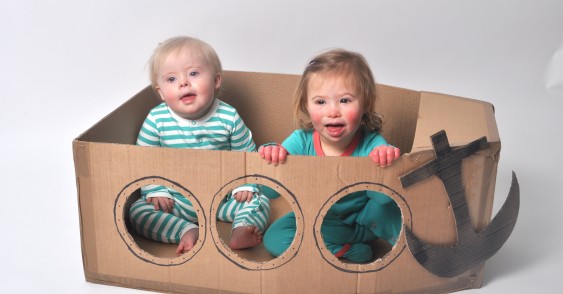 We are Judith and Amanda and after many years working hard as Directors for businesses including Whistles, House of Fraser and Warehouse we decided it was time to do it for ourselves….
When clothing our own kids we discovered the amazing properties of bamboo – Amanda's son Frankie suffered from eczema, bamboo sleepwear really seemed to help. BUT it was really hard to get hold of bamboo kids clothing and when she did most of the styles were really boring…… Panda and the Sparrow was born.
So we have created a range of unique clothing. We offer you all of bamboo's  natural eco credentials as well as fun and functional design. We aim to make kids clothing that says a lot about you and what you care about. Pieces that not only look great but are also easy for your kids to wear, whether out and about or snuggled up at night. Pieces destined to become treasured keep sakes or prized hand me downs.
Here at Panda and the Sparrow we LOVE bamboo – not only is it the fastest growing plant in the world it also produces fabric with incredible qualities that make it just perfect for kids clothing
What makes it REALLY great is
it's as soft as cashmere
it's naturally hypoallergenic
it's thermo regulating
it's UV resistant
it's breathable
it's absorbent
For us it's about giving you the best…
Best for you
Best for your child
Best for the planet
Best for everyone
Panda and the Sparrow……just feel it baby
We really hope you like it
Judith and Amanda x