Autumn Glamping Anyone?
So who thinks camping is only something you do in the summer and even then you cross all those finger and pray for good weather!
Well think again
I can confirm there is lots of family fun to be had out and about in the woods in the Autumn. All you need are non canvas walls, a log burner, hot water, good wellies and some thermals and you're set to go Autumn glamping
We have just got back from a very fun few days over half term at an amazing place we found thanks to Canopy and Stars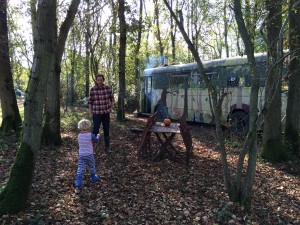 We stayed in Shadow Woods, Sussex on a converted 1950's bus – Willowbrook – it even had its own make shift shower – which we used with much hilarity! Our 3 year old son absolutely loved it – the only disappointment being that the steering wheel was removed but even that couldn't overshadow an amazing few days.
You can also book direct with Amanda the Manager at Woodland Skills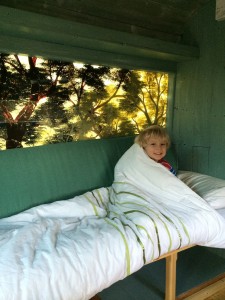 Fantastic weather, Autumn leaves, Sausages cooked on the fire pit, woodland adventures, low mist, blue skies and dew covered spiders webs in the morning. Plus the constant smell of woodsmoke and a 3 year old in pyjamas and wellies charging through the woods – BRILLIANT
We can highly recommend Autumn Glamping here at Panda and the Sparrow