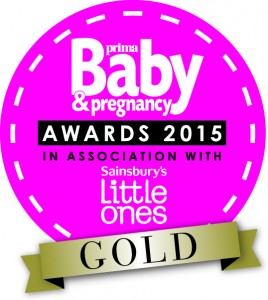 What an amazing end to Panda and the Sparrows first year
We're SUPER PROUD
We've just gone and won ourselves a Prima Baby Award and what's even more special is it's a GOLD one!!
They just loved our super soft bamboo baby clothing including  Baby Grows , T'shirts and Leggings  so much that they felt us worthy of a GOLD.
We couldn't be more chuffed and want to thank all our amazing customers so much for their support.
Please feel free to shout about us and our new award – after all you found us first.
Amanda and Judith xx